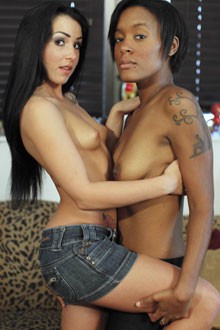 About Charlie Ninja:
Age: 28
Location: Florida, USA
Height: 5'5"
Weight: 121 lbs
Measurements: 32B-26-36
Astrological Sign: Gemini

Charlie Ninja is an ebony lesbian from Palm Springs, FL. She has five stars tattooed on one shoulder, and a person under a tree on the other. Charlie calls herself a "Supernatural geek" on team Dean and Sam.